Uganda hosted youth from all over the continent at 3rd APRM Continental Youth Symposium that took place on 4th – 9th July 2022 at the Speke Resort Muynyono in Kampala, Uganda. The APRM is an African governance self-monitoring mechanism willingly acceded to by AU member states whose objective is enhancing governance dynamics at national and continental levels.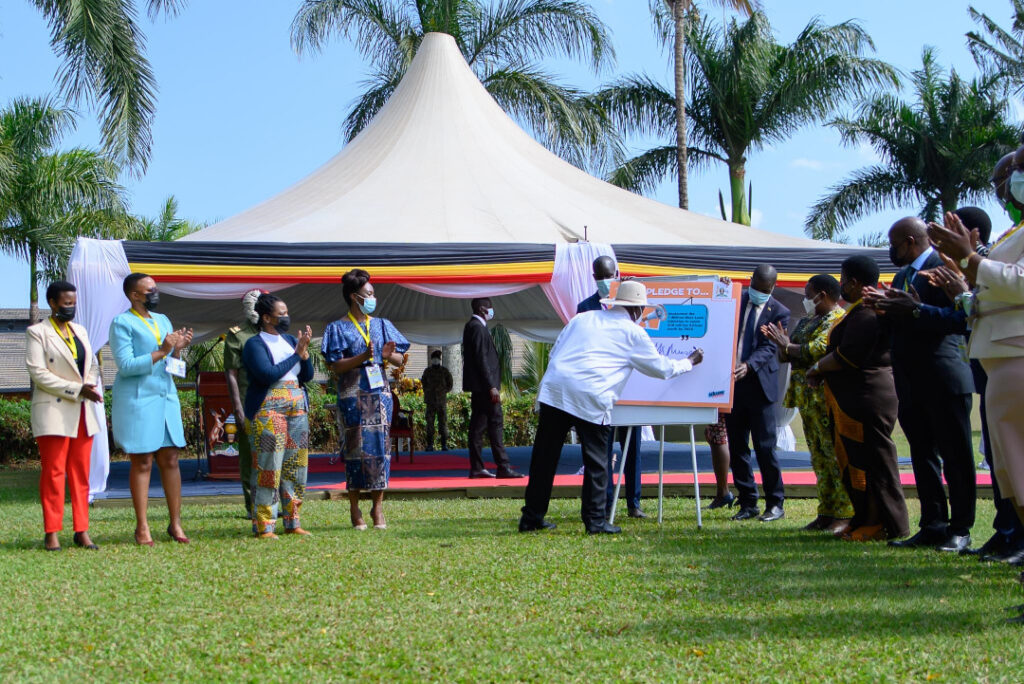 The general objective of the 3rd APRM Continental Youth Symposium was to: develop recommendations for empowering youth to contribute meaningfully to the Socio-economic transformation of their respective countries. The symposium gathered delegates representing diverse groups, namely government, civil society, the private sector as well as youth parliamentarians, from across the 55 Member States of the African Union

During his keynote address, President Yoweri Museveni of the Republic of Uganda urged African youths to get acquainted with the idea of market integration and shun the continent's persistent dependency syndrome by producing goods and services which will not only be viable for intra-African export but could also be exported to other parts of the world.