Youth Leadership Training and Mentorship Programme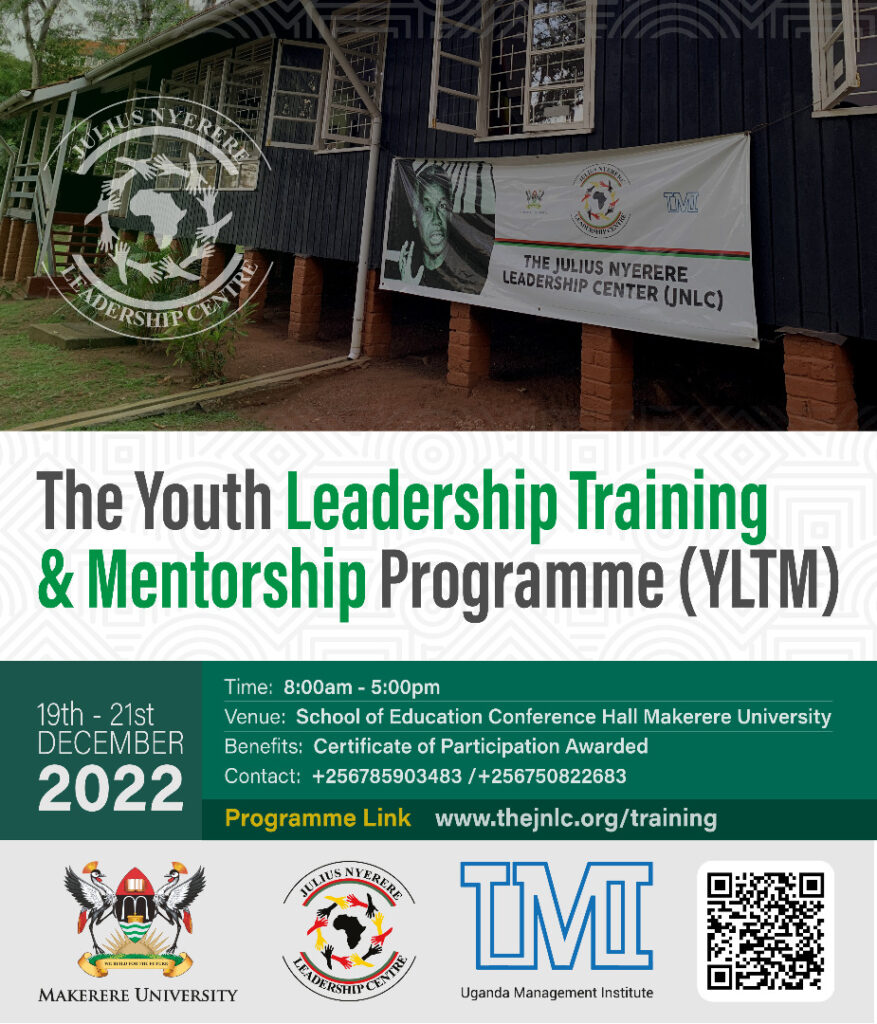 To equip newly graduating students with both formal and informal basic transformative
leadership skills as they go out into the work place to effectively influence development
policies and programmes in their respective fields.
1. To provide a platform for sharing lived experiences, wisdom and legacy of African
States men and women to the youth;
2. To enhance personal leadership traits of student leaders to effectively lead self and
impact others to advance student welfare and career growth; and
3. To nurture and mentor young people for transformative leadership, governance and
sustainable social, economic and political development.
YOUTH LEADERSHIP TRAINING 2022