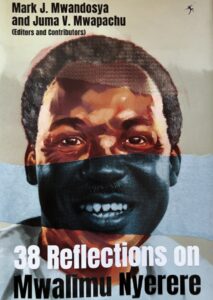 38 Reflections on Mwalimu Nyerere
The novelty of this book is in the choice of individuals selected to be interviewed,...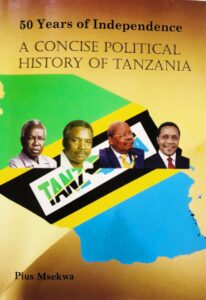 50 Years of Independence – A CONCISE POLITICAL HISTORY OF TANZANIA
The contents of his book constitute an abridged political history of Tammi for the half-century...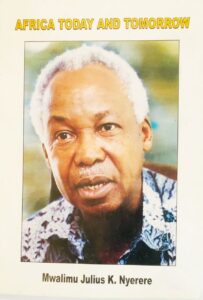 AFRICA TODAY AND TOMORROW
Mwalimu Nyerere was an intellectual, scholar, visionary leader, freedom fighter and human rights campaigner. he...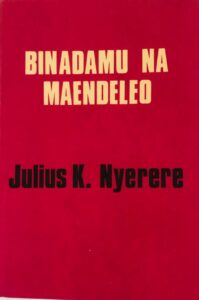 BINADAMU NA MAENDELEON
i dhahiri kwamba watu wanaweza wakawasaidia watu wengine wanaojitahidi kujitafutia uhuru. wanaweza kuwahifadhi wapigania uhuru,...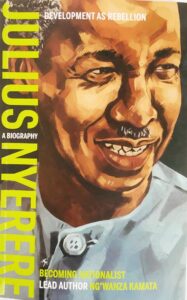 Development as Rebellion
 It is no wonder that, when Julius Nyerere died in 1999, he was translating The Republic into...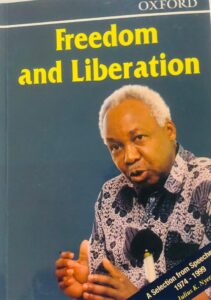 Freedom and Liberation by Mwalimu Nyerere: A selection from speeches, 1974-1999
Mwalimu Julius K. Nyerere, Popularly referred to by the majority of Tanzanians as Teacher, working...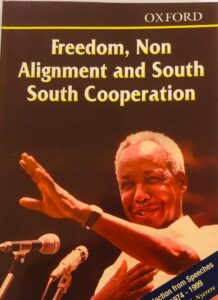 Freedom, Non Alignment and South South Cooperation
In agreeing to serve on the South Commission, my colleagues and myself undertook the work...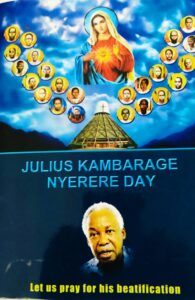 Julius Nyerere Kambarage Day
Its now fifteen (15) years down the road since we started the intercessory prayers for...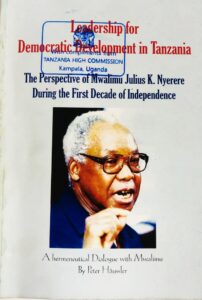 Leadership for Democratic Development in Tanzania – the Perspective of Mwalimu Julius K. Nyerere During the First Decade of Independence
Africa is the a continent which is blessed with enormous resources, both human and materials....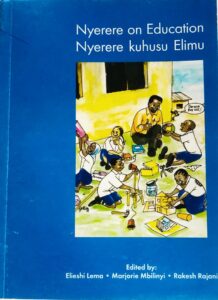 Nyerere on Education
The collection includes Nyerere's ground-breaking policy paper 'Education for Self-Reliance', which remains a key reference...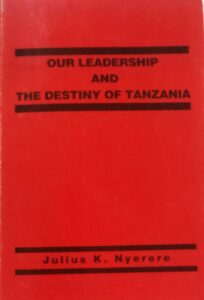 OUR LEADERSHIP AND THE DESTINY OF TANZANIA
The Kiswahili original of this book was first published at the beginning of November 1994....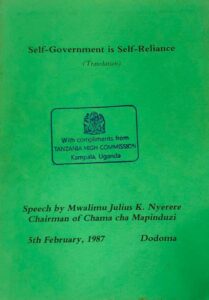 Self-Government is Self-Reliance- Speech by Mwalimu Nyerere K. Nyerere
Few people in the world have noticed the great success of that move. For it...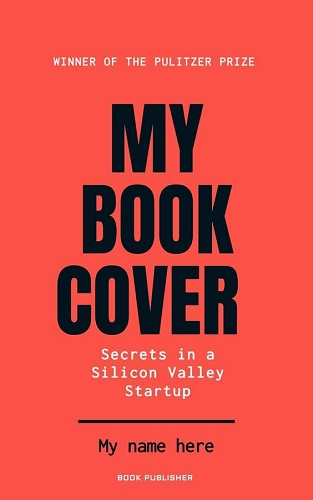 The arusha declation is a decralation of intent; no more than that
The Arusha Declaration is a declaration of intent; no more than that. it states the...

The Story of Julius Nyerere's Tanzania
This book, a living history of Tanzania, is drawn from the pages of the East...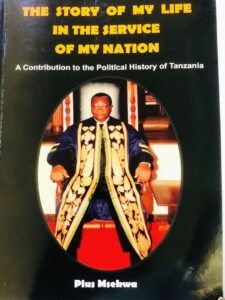 THE STORY OF MY LIFE IN THE SERVICE OF MY NATION – A Contribution to the Political History of Tanzania
The  writing of this book was influenced by President John Pombe Magufuli's speech which he...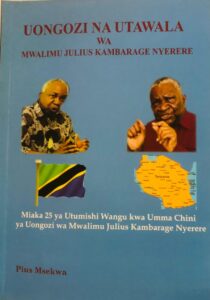 UONGOZI NA UTAWALA WA MWALIMU JULIUS KAMBARAGE NYERERE
Nilipata bahati ya kumfahamu baba wa Taifa, Mwalimu Julius Nyerere ,kutokana na kufanya naye kazi...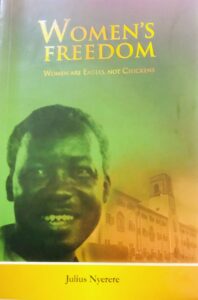 WOMEN'S FREEDOM-Women Are Eagles, Not Chickens
"Women, you were created in the image of God, but people have made you think...