His. Excellency Dr. Aziz Mlima, Tanzanian High Commissioner to Uganda was the first guest to arrive at the Tanzanian Cultural Bazaar to celebrate Mwalimu Julius Nyerer@100. He was followed by the Director General of Uganda Management Institute (UMI) Dr. James Nkata, followed by the Vice Chancellor, Makerere University (MAK), Prof. Barnabas Nawangwe and representatives from Bugema University including the University Registrar, Leonard R. Mghweno. Other invited guests from different organisations and institutions soon followed and registered for the day. The full-day programme begun with the live broadcasting of tributes to Mwalimu Julius Nyerere by the JNLC Board Members via zoom. H.E Dr. Aziz Mlima fielded questions about Mwalimu Nyerere's legacy on both Uganda Broadcasting Cooperation (UBC) and Tanzania Broadcasting Cooperation (TBC) Televisions.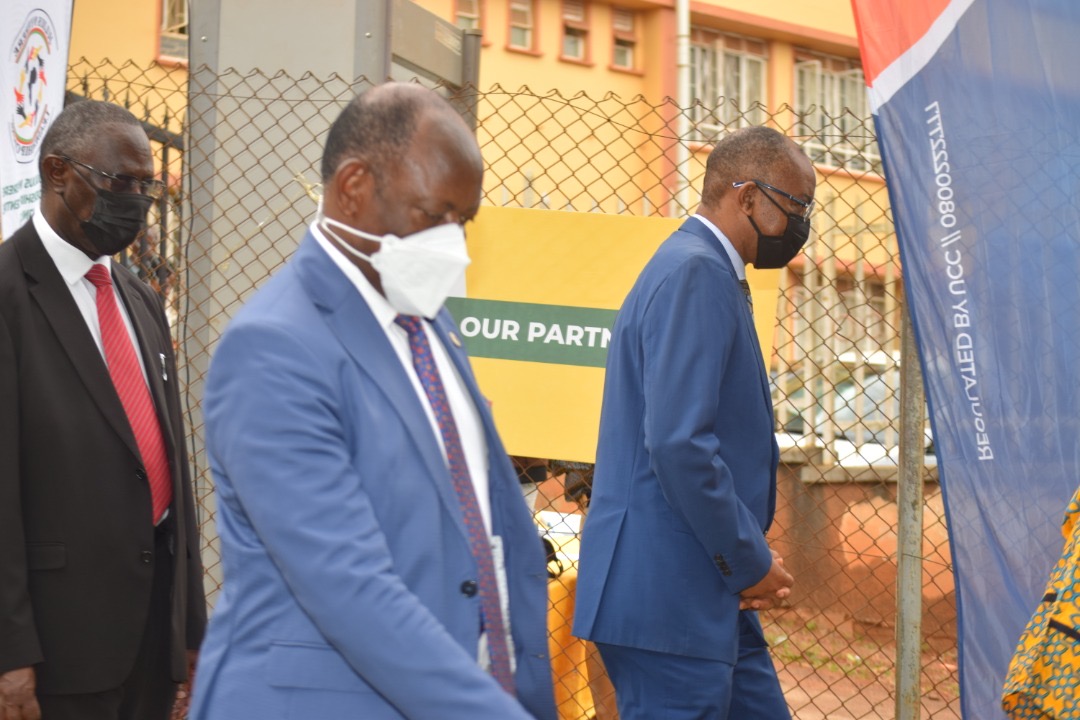 Welcome Remarks and Speeches
The welcome remarks by the Executive Director of the Julius Nyerere Leadership Centre (JNLC) Dr. Nansozi Muwanga were followed by a number of brief speeches from Dr. Kasozi Mulindwa, Chair of the Board, TheJuliusNyerereNyerereLeadership Centre (JNLC) who welcomed Dr. James Nkata and Prof. Barnabas Nawangwe to give their speeches. All the speakers appreciated the President, His Excellency President Yoweri Museveni for the initiative to set up the Centre in 2018. In a special way, Professor Nawangwe was able to confirm that government funding for the JNLC had been approved to be received in the new financial year, July 2022. Both Prof. Barnabas Nawangwe and Dr. James Nkata concluded their remarks by underlining their continued personal support and that of their respective institutions for the JNLC initiative. H.E Dr. Aziz Mlima appreciated the JNLC Executive Director together with the JNLC Board of Director for championing Mwalimu Julius Nyerere and his contribution to the African liberation struggles; in particular, the liberation struggles in Southern Africa. He also applauded his commitment to education and equity evidenced by his setting up of schools and his unwavering support for both gender equality and the promotion of unity as a strong basis for development. Following the brief speeches, Dr. Nansozi Muwanga, the ED – the JNLC took the guests to view the Tanzanian cultural exhibition tents. The tour of the exhibition started with the JNLC partners, including, Private Education Development Network (PEDN), Stanbic Bank, Makerere University Branch, Konrad Adenauer Stiftung (KAS), Roke Telkom, Uganda Red Cross Society, Nyama choma and Kasana Events (Events Management Partners). Other tents on display contained Tanzania art and craft- Bitengi, lesu, leather sandles, bags, spices and cookery items; and a display by Air Tanzania.