Julius Nyerere Leadership Centre (JNLC) participated in the 3 day event to mark the 2nd East African World Kiswahili Language Day under the theme;
Kiswahili and Multilingualism: Achieving more together.
The 41st session of the General Conference of UNESCO adopted resolution 41 C/61 that proclaimed 7 July of each year as World Kiswahili Language Day. Kiswahili is one of the most widely used languages in Africa and is widely spoken in sub-Saharan Africa. This years celebrations were hosted at Hotel Africana, Kampala Uganda.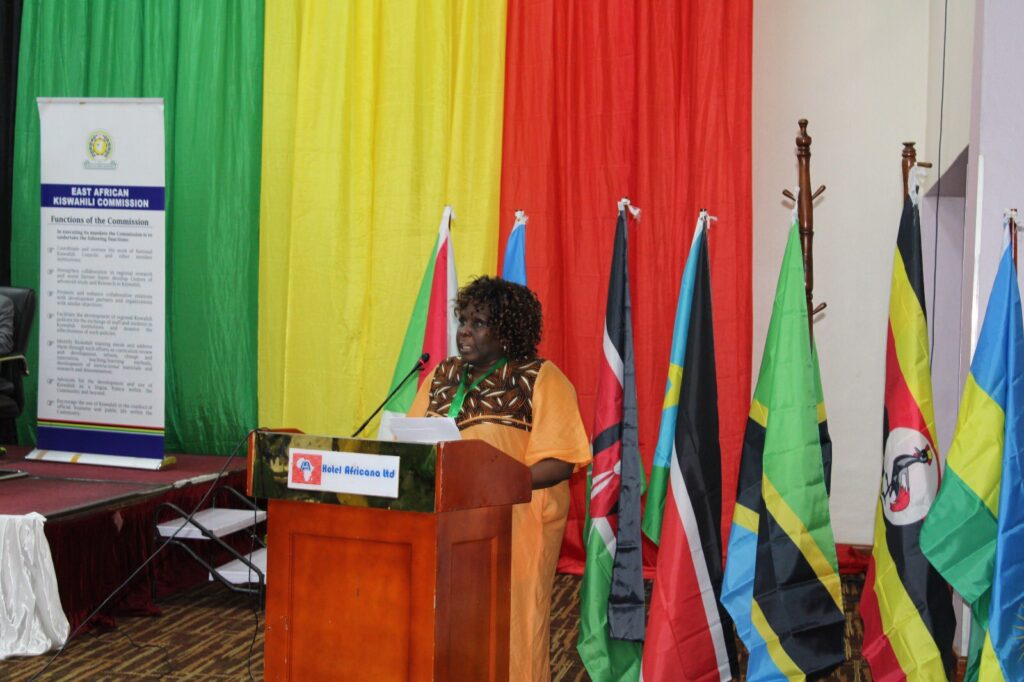 Dr. Nansozi Muwanga, JNLC Executive Director addressed Delegates and Participants on behalf of Institutions in Uganda and stated that Kiswahili as promoted by Mwalimu Julius Nyerere for unity in Tanzania is JNLC's mandate in training and nurturing young people to play a transformative leadership role in shaping unity in EAC and Africa as a whole.
Under Nyerere's leadership, the government implemented policies to encourage the use and spread of Kiswahili. One of his notable initiatives was the adoption of Kiswahili as the language of instruction in Tanzanian schools. This decision aimed to foster national unity and ensure that all Tanzanian citizens could communicate effectively with each other, regardless of their ethnic or tribal backgrounds. Nyerere actively promoted Kiswahili as a means of empowering Tanzanians and asserting national identity. He encouraged the use of Kiswahili in various spheres of life, including government, administration, media, and literature. Nyerere believed that a strong national language could help overcome ethnic divisions and promote a sense of unity among Tanzanians. His vision was for Kiswahili to become a widely spoken and respected language not only within Tanzania but also across the African continent and beyond.
Thanks to Nyerere's influence and the policies implemented during his presidency, Kiswahili has become one of the most widely spoken languages in Africa. Today, Kiswahili is the official language of Tanzania and Kenya and is also recognized as a lingua franca in several other East African countries. It is estimated that over 100 million people speak Kiswahili as either a first or second language. Mwalimu Nyerere's commitment to Kiswahili and his efforts to promote its use have had a lasting impact on Tanzania and the broader Swahili-speaking region. His legacy as a champion of Kiswahili continues to be celebrated, and his vision of a united and linguistically diverse Africa remains influential.
Rt. Hon. Robinah Nabbanja, Prime Minister, Republic of Uganda graced the final day main celebrations of the 2nd East African World Kiswahili Language Day and underscored the importance of the #Kiswahili language in forging a sense of East Africanness and unity on the journey towards an integrated East Africa. Rt. Hon. Robinah Nabbanja latter handed over the flag to the Head of Delegation of Rwanda which will be the host of the 3rd international Kiswahili day celebrations.