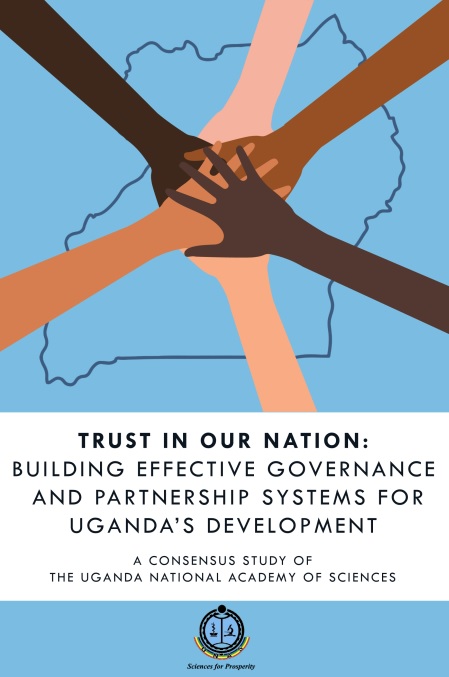 Description:
---
The Uganda National Academy of Sciences (UNAS), as the
lead national science academy in Eastern Africa, made an intentional
strategic shift from an honorific entity to a service-oriented one about
fifteen years ago. In 2014, UNAS started a series of activities focused
on the issue of country ownership for national development. Since
then, it has conducted several convening and consensus activities on
urbanization, integration of the arts, sciences, and humanities, child
protection, domestic financing, and now on governance and partnership
systems. As you can tell, UNAS always undertakes forward-thinking
work, and this study continues that pattern.
Back