The theme for this year's African Liberation Day (ALD) is: 
Preparing for a Leap Forward to World-Wide Pan-African Unity, Neo-Colonialism Must be Dismantled.  
This ALD theme underlines the renewed resolve by Africans in the world over to honour the legacies of their past leaders and use these to build a healthier and more united Africa.
The Julius Nyerere Leadership Centre (JNLC) celebrates this day with fellow Africans. The annual commemoration in Africa and around the world of the founding of the Organization of African Unity (OAU) in 1963 gives Africans and the people of Africa a descent opportunity to look back on the achievements of the Pan-African movement at national, regional and continental levels and pay special tribute to the legacy and values of the founding fathers of the OAU. The celebration also provides the opportunity for African nations to look ahead to accelerate socio-economic integration across the continent and assert Africa's place on the global stage as well as reflecting on common challenges that the continent continues to face.
In the post-Covid world, the OAU Charter's call for greater unity among African countries, independence, economic and political cooperation between states continues to resonate. Recent events that have witnessed Africa and its interests amidst a pandemic have brought to the fore the need for renewed resolve to build a stronger, more united, self-sufficient and independent Africa.
The Charter that established the OAU had as its primary objectives the promotion of unity and solidarity, the defense of their sovereignty, territorial integrity, independence, and the eradication of all forms of colonialism. Member states were to coordinate and harmonize their policies in various areas, including politics and diplomacy, economics, transportation, communications, education, health, and defense and security. Article 3 of the OAU Charter included, among its guiding principles, the sovereign equality of all member states, noninterference in the internal affairs of states, respect for their sovereignty and territorial integrity, the peaceful settlement of disputes, and the emancipation of dependent African territories.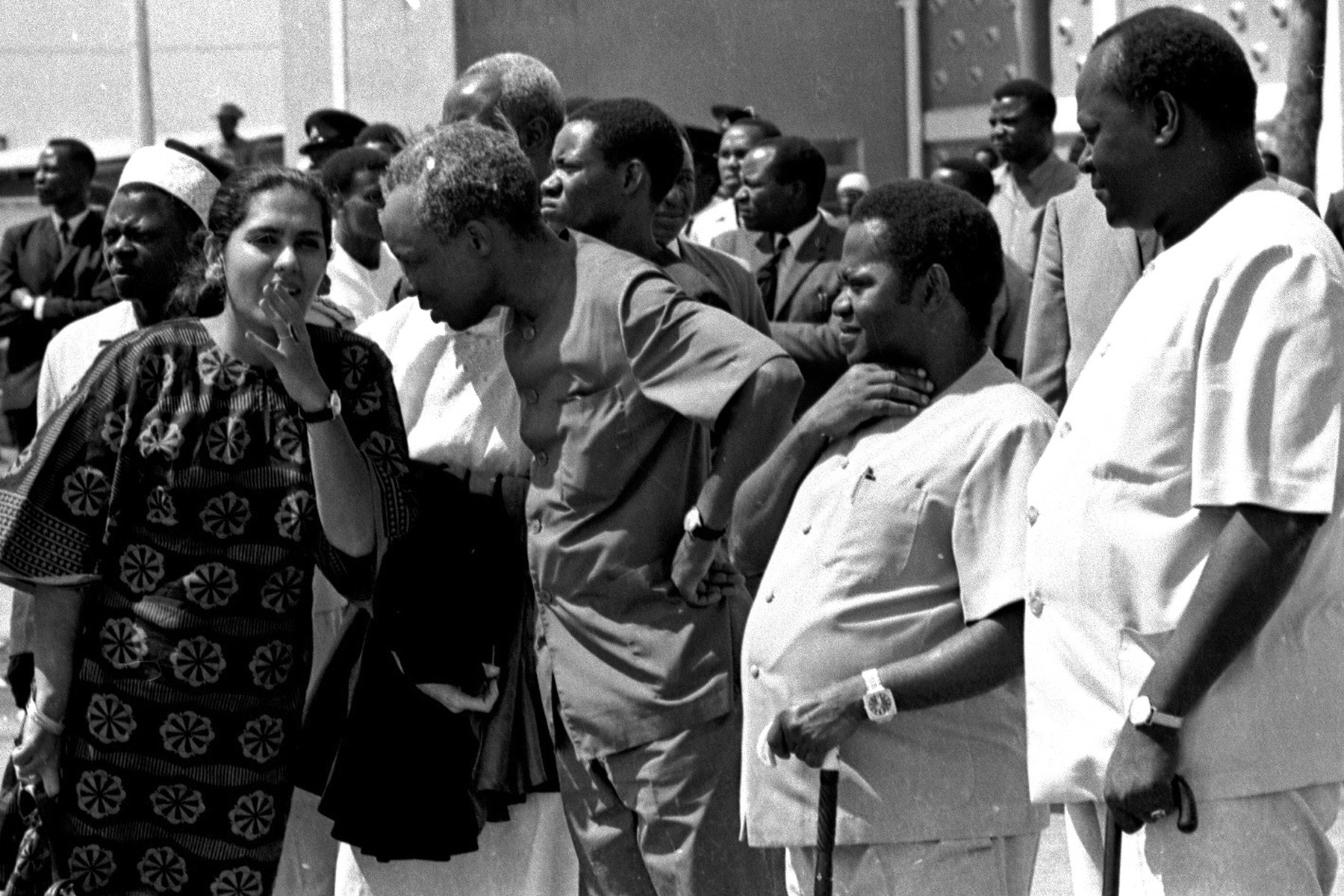 Mwalimu Julius Kambarage Nyerere a founding Father of the OAU was a visionary of the African revolution, and an inspiration for freedom, unity and development beyond borders of Tanzania. He was a beacon of leadership against global imperialism at a time when the infrastructure to fight against tyranny through education, military training and diplomatic support was as scarce as freedom itself.
Sovereignty and self-determination, economic and agricultural independence, strong strategic and military alliances with neighbours and allies were just a few of the many lessons left by Mwalimu as his legacy to present and future generations.
On this day, African Liberation Day, he is remembered in a special way and the pillars of unity and freedom that he envisioned remain those upon which independent African nations can construct a stronger and more united continent.
In a tribute to Mwalimu Nyerere following his death in 1999, the then UN Secretary General Kofi Annan, said that President Nyerere was one of the giants of the twentieth-century African liberation movement. As a leader who brought his country to independence without bloodshed, by uniting all the people in a single non-violent but irresistible movement, he inspired a whole generation of Africans struggling for freedom throughout the continent, in widely differing countries and political contexts".
The impact of Mwalimu Nyerere's contribution to liberation struggles across Africa is immeasurable and his legacy steeped in his passion about the total liberation of Africans that must be celebrated by all but more so, especially by the African youth. He laid a firm foundation for them that would sustain unity, peace, freedom and socio-economic prosperity on the continent that the youth enjoy today. The call today is for the African Youth who must commit to the African cause with a sense of patriotism and unity using Nyerere's principles and ideals as their roadmap. Nyerere's principles and ideals are probably immortalised in his words at the Legislative Assembly in October 1959, two years before Tanganyika's independence.
He said: "We, the people of Tanganyika, would like to light a candle and put it on top of Mt Kilimanjaro, which would shine beyond our borders giving hope where there was despair, love where there was hate and dignity where before there was only humiliation.
Mwalimu Nyerere's legacy lives on through his works and the foundations he laid as well as institutions that seek to push his message of Pan-Africanism and unity. In celebrating Africa's Liberation Day and specifically the role of Mwalimu Nyerere in the African struggle, the Julius Nyerere Leadership Centre (JNLC) a Presidential initiative for enhancing research and knowledge production, that is jointly hosted by Makerere University (MAK) and Uganda Management Institute (UMI) is through a collaborative approach, invested in building extensive research on liberation struggles and the works of Nyerere in particular. Its youth leadership training programme takes servant leadership as its point of departure to build capacity to identify emerging socio-economic problems and to contribute to ongoing policy and practical initiatives to solve them.