Youth Leadership Training and Mentorship Programme
Youth Leadership Training and Mentorship Programme 2022 was a three day training that commenced on 19th to 21st December 2022 and took place at the School of Education Conference Hall within Makerere University.
The training gathered 87 finalists from couple of university allover Uganda and facilitators from a couple of sectors, entrepreneurs and young leaders from within the East-African region.
In her opening remarks, Dr.Nansozi Suzie Muwanga, The Director of the Julius Nyerere Leadership Centre (JNLC) said that the training was designed to equip newly graduating students with both formal and informal basic transformative leadership skills as they go out into the work place to effectively influence development policies and programmes in their respective fields.
The Objectives of the training were;
1. To provide a platform for sharing lived experiences, wisdom and legacy of African States men and women to the youth;
2. To enhance personal leadership traits of student leaders to effectively lead self and impact others to advance student welfare and career growth; and
3. To nurture and mentor young people for transformative leadership, governance and sustainable social, economic and political development.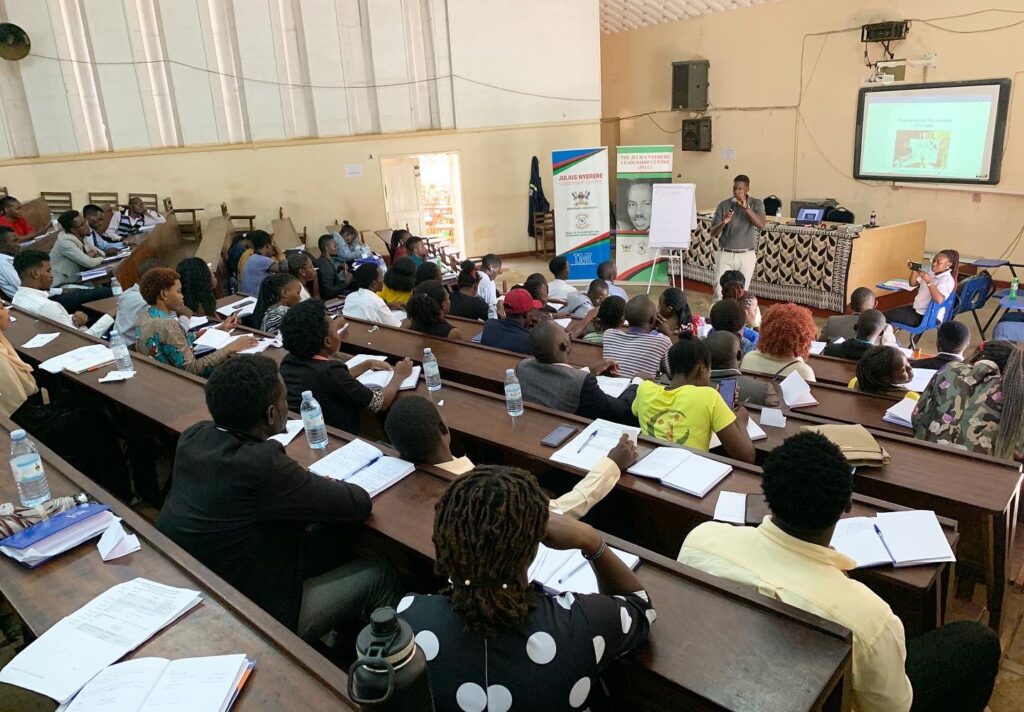 We extend our sincere gratitude to all university finalists who participated in the 3-day youth leadership training that was organized by TheJNLC at School of Educucation, Conference Hall Makerere University. We send you out to go be exemplary leaders practicing the key ideals of good leadership you have learned during the course of the training. We thank all facilitators and organizers who took part in this three day training.